By: Tayler Glenn
This time of year is when most throw in the towel and accept the fate of holiday weight gain because – let's be honest here – deprivation is not the name of the game when your favorite pie comes out of the oven! Truly, the key to establishing lifelong healthy eating habits is finding balance + taking advantage of ways you can DIY your own healthier options. Rather than depriving yourself of the foods you spend all year looking forward to, swap in a few nourishing ingredients to make them fit your individual lifestyle. With these healthy holiday baking swaps, you'll never know the difference!
White Flour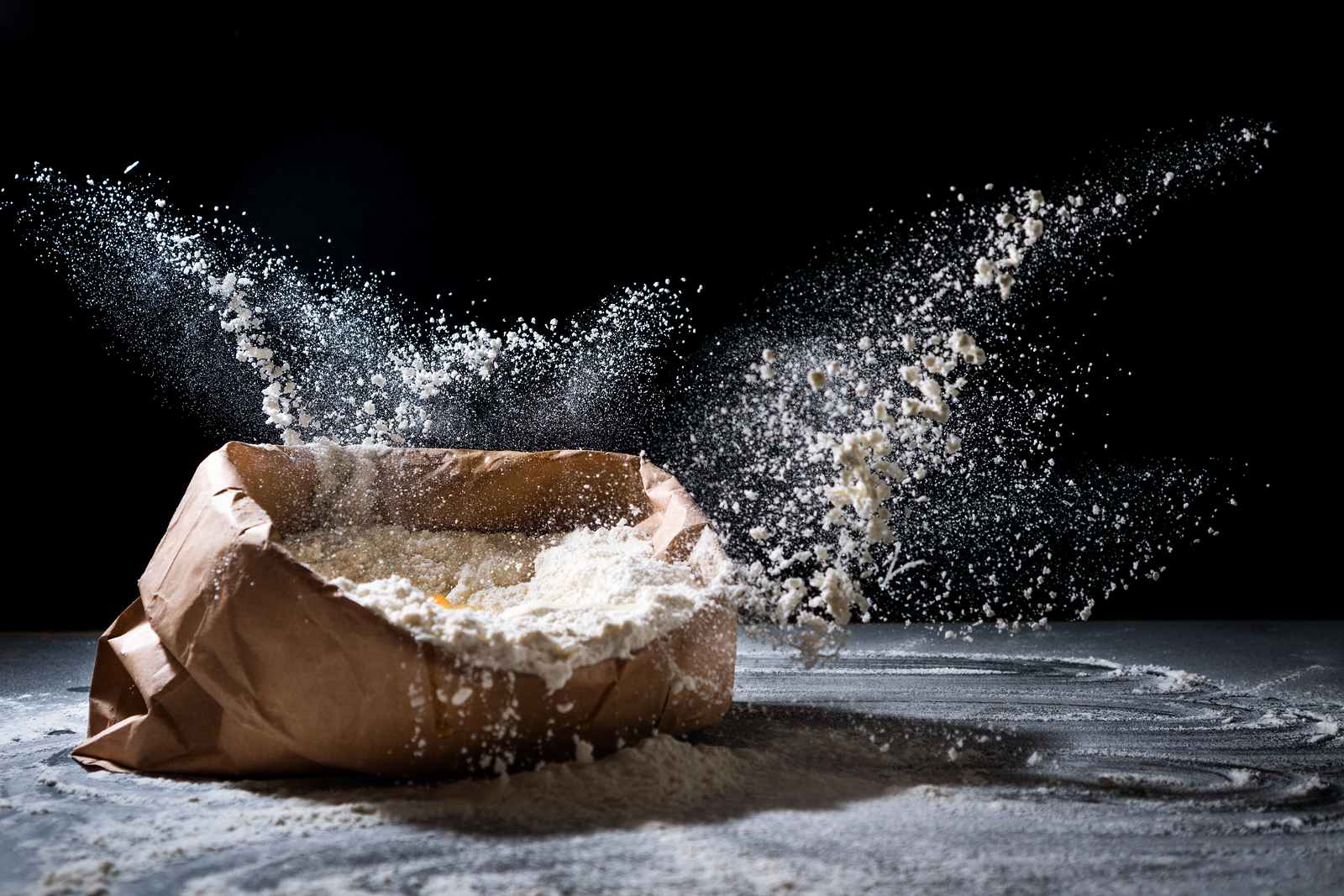 Black Beans
Use It In: Brownies
Beans add extra fiber, plant-based protein, and a number of minerals and nutrients that aren't found in white flour! Plus, this is a quick and easy way to make baked goods moister without changing their flavor.
Whole Wheat Flour
Use It In: Any type of baking (cookies, brownies, breads, cakes)
The extra fiber in whole wheat is much better for digestion and can even help lower risk of diabetes! It is denser than white flour so small recipe adjustments may be needed to ensure a moist end product.
1 cup of white flour for ~¾ cup of wheat flour
Nut Flours
Use It In: Sweet breads, cookies, cakes
This is not only an option with more fiber and healthy fats than white flour but it's also a great gluten-free swap! The end result will be denser due to the heaviness of nut flours compared to wheat flour, so be sure to adjust the recipe accordingly.
1 cup of white flour ~ 1/4 cup nut flour + 3/4 cup whole wheat flour
1 cup of white flour ~ 1 cup Nut Flour + 1/2 tsp rising agent (Baking Powder or Soda)
Coconut Flour
Use It In: Pancakes, muffins, cakes, and sweet breads.
Coconut flour is gluten-free, hypoallergenic, high in fiber, and high in protein! It can have a bitter taste if used in excess and may require more liquid, so just substitute ½ cup at a time to ensure a quality dessert!
1 cup of white flour ~ 1/3 cup coconut flour + 1 egg (per oz.) + dash of water

Refined Sugar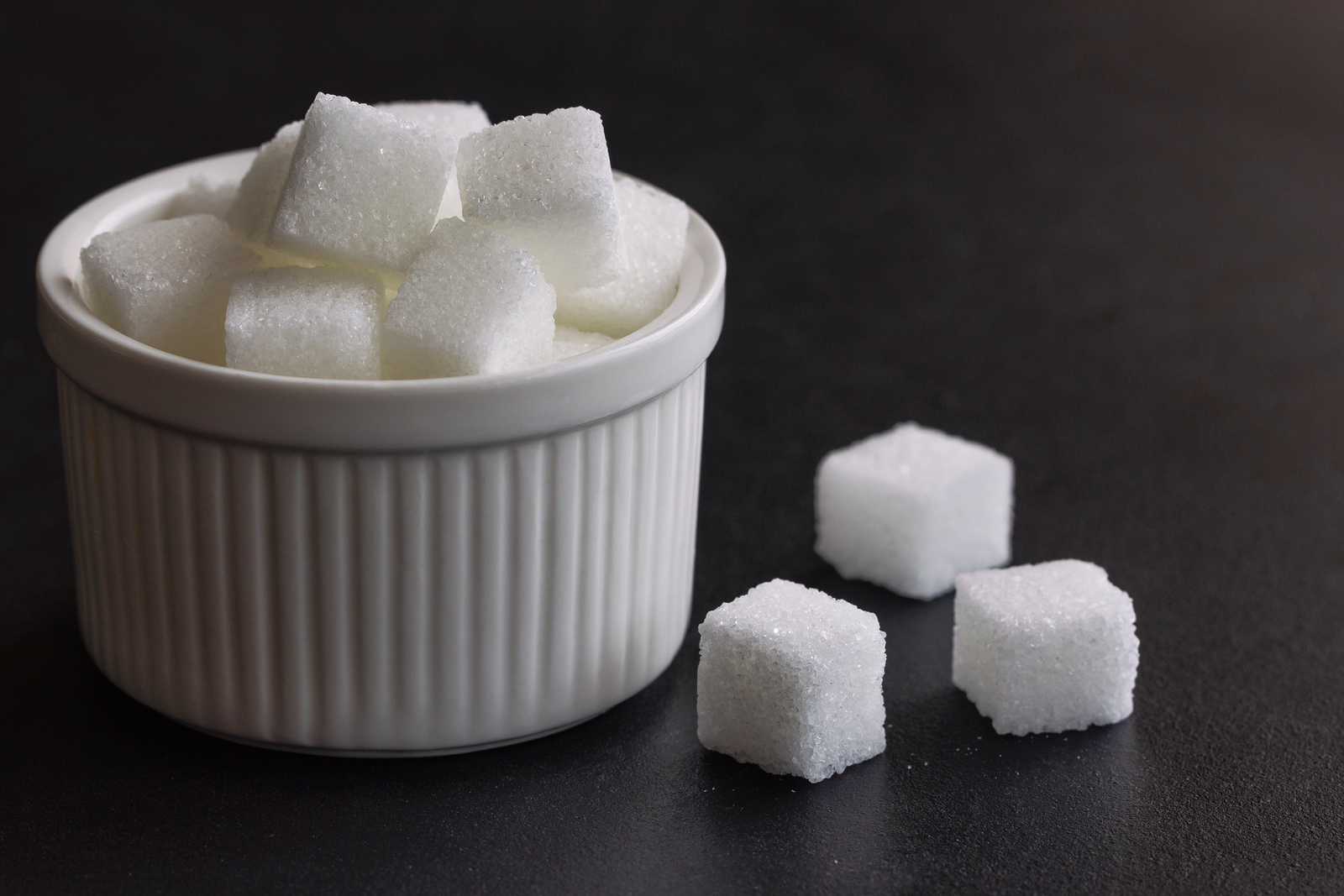 Unsweetened Applesauce
Use It In: Everything, but especially cookies, cakes, and muffins!
On top of the crazy number of nutrients this sweet fruit packs and the health benefits that come with adding them into your diet, its natural sweetness is a great way to cut out sugar. At only 100 calories per cup compared to a 770-calorie cup of sugar, this one's a clear winner! Just be sure to reduce your liquids by about 1/4 cup!
1 cup of refined sugar ~ 1 cup unsweetened applesauce
Vanilla Extract
Use It In: Cookies, cakes, sweet breads, brownies
Just imagine – if a recipe called for one cup of sugar and you replaced it with this, you'd save almost 400 calories! We're 100% on this bandwagon.
1 Tbsp. of refined sugar ~ 1/2 tsp vanilla extract
Stevia
Use It In: Cookies, cakes, sweet breads
We love this as a quick-fix, especially now that many brands offer 1:1 ratios with sugar quantities! Jsut be sure to watch the prices + quantities depending on which brand you buy. Many are quite expensive and some are much, much sweeter than super per serving!
Check the package for that brand's ratio

Fats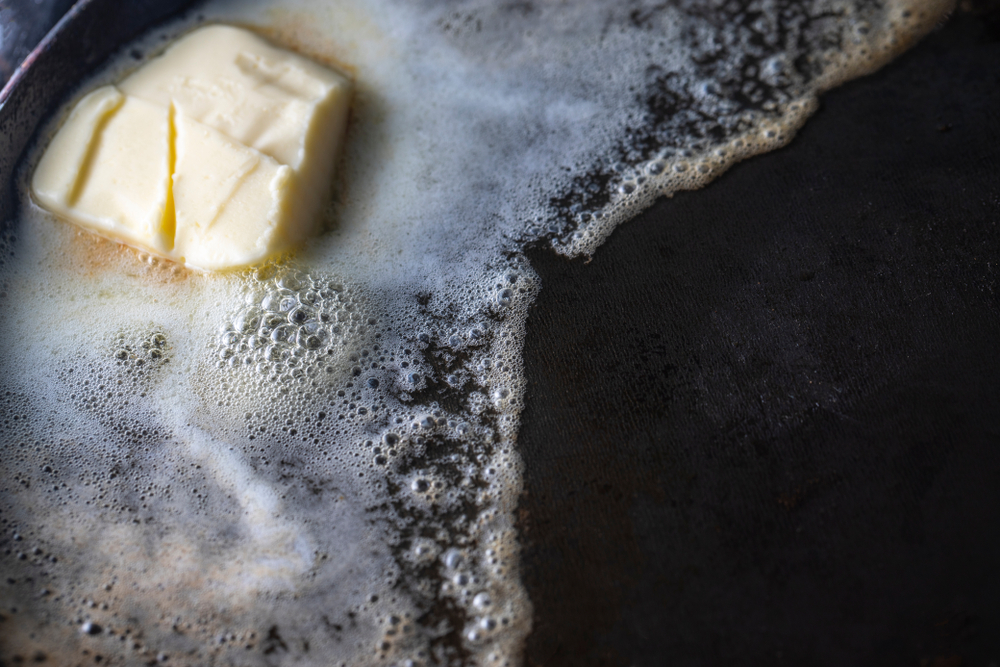 Unsweetened Applesauce
Use It In: Any sweet breads, box mixes
Applesauce takes the cake here as the real MVP of healthy baking swaps! Since most unsweetened applesauce only has about 100 calories per cup, this swap can save you from gaining unnecessary weight when indulging in a baked good. Again, remember to keep an eye on liquid levels and reduce as needed!
 1 cup oil, butter or shortening ~ 1/2 cup unsweetened applesauce + 1/2 cup healthy fats
(The ratio of applesauce to healthy fats can be changed to preference)
Pureed Avocado
Use It In: Brownies, and chocolate cookies, chocolate cakes
Since both butter and avocado are fats with a very similar consistency at room temperature, the subtle taste of avocado makes it a great sub!  You'll just want to reduce the oven temp by 25% and increase baking time to make your treats come out right. If they aren't chocolate, don't be surprised if they look green!
1 cup butter ~ 1 cup pureed avocado
Pureed Banana
Use It In: Brownies + cookies
Bananas offer good consistency with the added benefits of potassium, fiber, and vitamin B6! Here, you'll want to reduce cooking time by 25% and you can go ahead and reduce the sugar, too, since bananas are naturally sweet.
1 cup butter or oil ~ 1 cup pureed banana
Pureed Pumpkin
Use It In: Brownies, cookies, cakes, sweet breads
Pumpkins are everywhere this season already, so put them to good use! Swapping butter for pumpkin adds nutrients + fiber while drastically cutting the fat content (and the price) so you can indulge without worry. It will make your treats turn out a little cakier, so adjust accordingly!
1 cup butter or oil ~ 1 cup pureed pumpkin

Eggs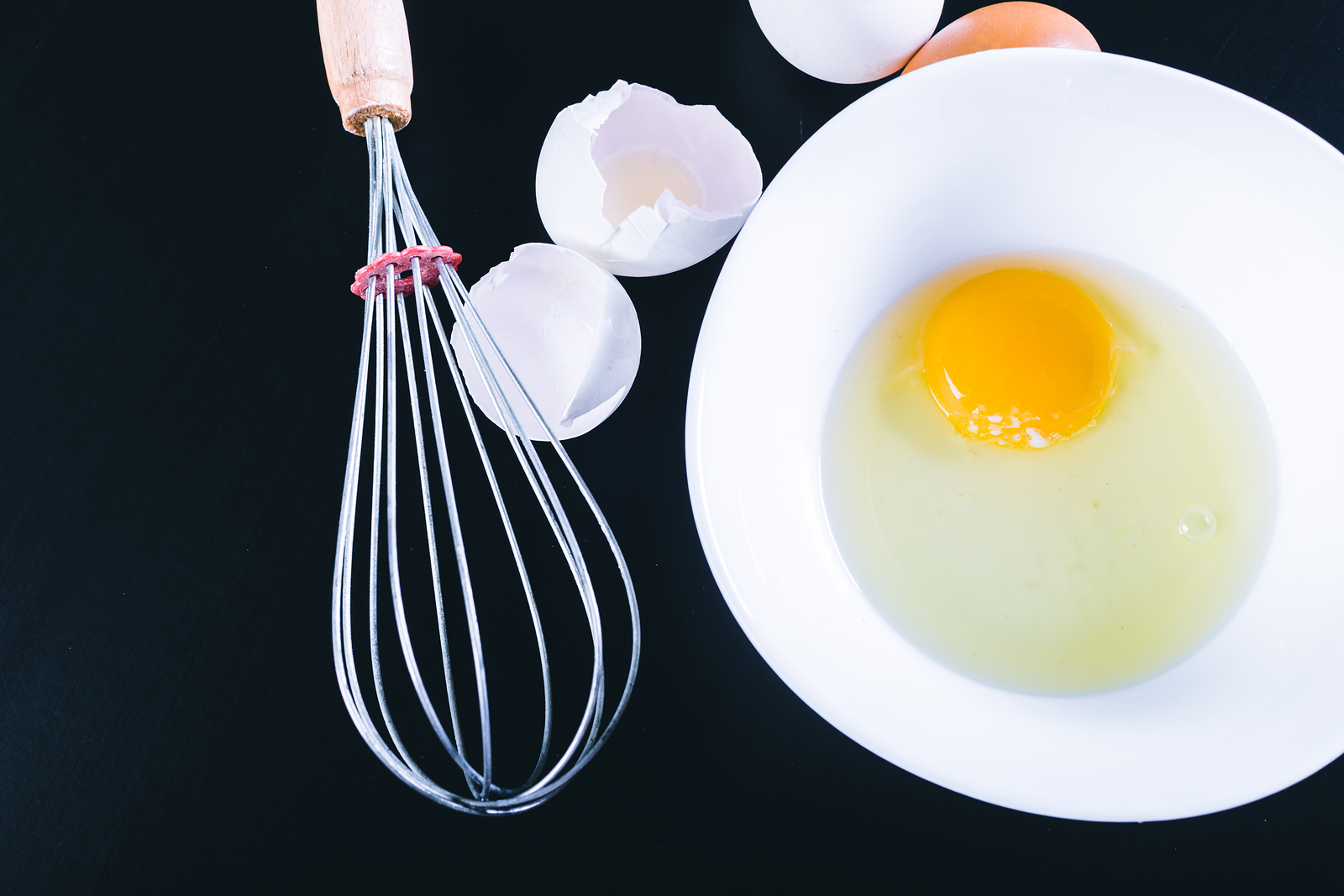 Flax Eggs
Use It In: Muffins, cakes, and breads
Eggs aren't necessarily bad for you, but those watching cholesterol or dealing with an allergy do need alternatives. Flaxseed is great as it is rich in omega-3 fatty acids + fiber while providing anti-inflammatory and antioxidant properties. Win-win! You can by flaxseed meal or by the flaxseed whole and grind them in a food processor or blender at home.
1 egg ~ 1 tbsp of flaxseed meal + 3 tbsp of water (allow it to sit for 3-5 minutes)
Chia Eggs
Use It In: Pretty much anything, but best in muffins, cakes, and cookies
Like flax meal, chia seeds are also rich in omega-3's and fiber. These little guys also help boost energy and stabilize blood sugar, plus they're pretty easy to get ahold of either online or at a local grocery store!
1 egg ~ 1 tbsp of chia seeds + 1 cup of water (allow it to sit for 10 minutes)

Extras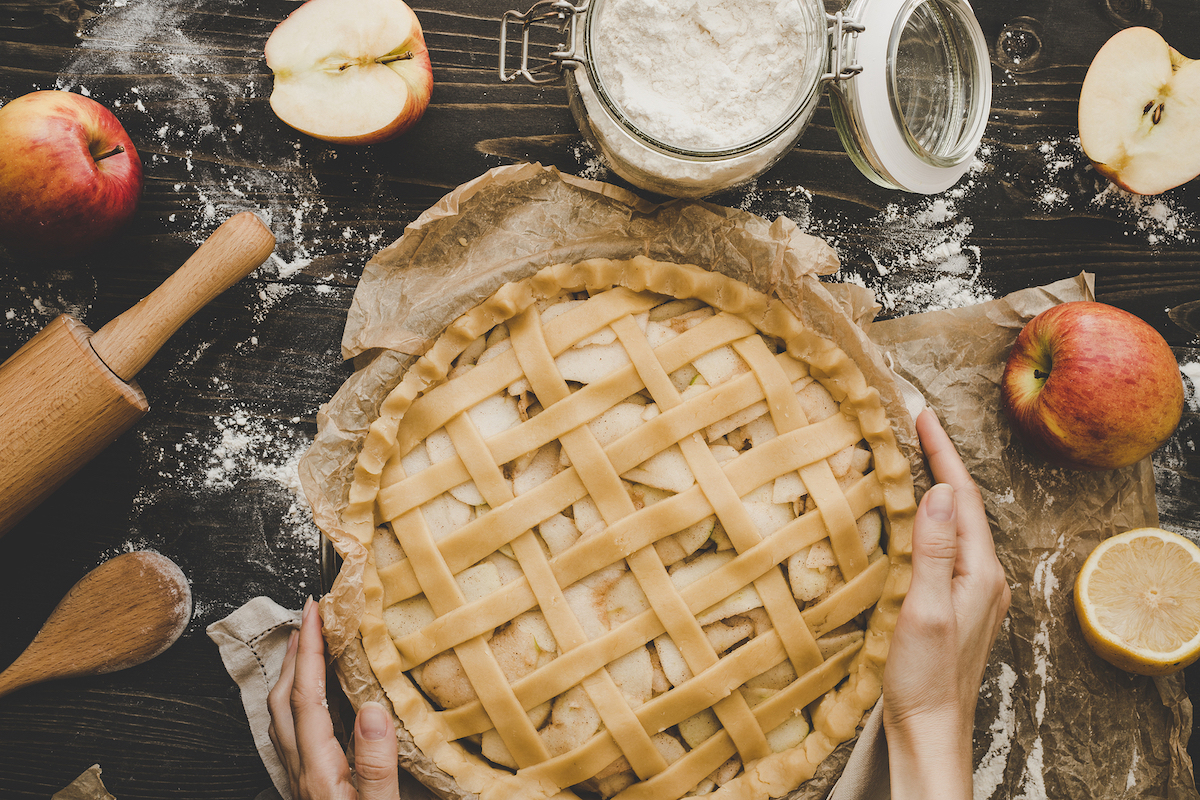 Evaporated Skim Milk for Heavy Cream
Use It In: Whipped cream, cakes, scones, and biscuits
It's the same consistency with doesn't have nearly the amount of fat! Although evaporated milk has a bit more sugar, it's worth experimenting with for the healthy drop in calories.
1 cup heavy cream ~ 1 cup evaporated skim milk
Cocoa Nibs or Dark Chocolate for Milk or White Chocolate
Use It In: Everything!
Cacao nibs are chocolate chips in their more natural, raw, and unprocessed state. While many store-bought chocolate chips can contain some not-so-great ingredients,  cacao nibs and dark chocolate are loaded with far more health benefits!
1 Tbsp. milk/white chocolate ~ 1 Tbsp. dark chocolate or cocoa nibs