By popular demand, our 5-week Shrink-A-Size Challenge will be running again soon. During the Shrink-a-Size Challenge, we focus on healthy habits, not the scale, and fitting into that favorite pair of pants again. In just five weeks? Yes, it can be done! Here's what you and your friends need to know.
Our official start date is Friday, September 16th.  This challenge is open to the USA, Canada, Australia, Singapore and the UK. 
Shrinking a Size in 5 weeks will require a commitment, but it is exciting and highly motivating when the results come quickly.
Follow your TLS Menu Plan: Jump Start, Rapid Results or Sure & Steady.

 

Exercise 4x a week for 30 minutes: 2 cardio sessions and 2 strength sessions to your ability. 

 

Pick your products: 2-3 TLS branded supplements to support healthy weight loss and accelerate your results. 

 
In order to be in the private Facebook group, a qualifying product purchase is required. 
1. TLS JUMPSTART KIT: USA, CANADA, AUSTRALIA, UK, Singapore
2. TLS Energizer Combo: TLS Stay Fit Kit & TLS Thermochrome V6
3. Carb Craver Combo: 1 TLS CORE, 1 TLS Trim Tea, 2 TLS Nutrition Shakes 
4. Customize your Order: $150 retail in TLS brands 
*** Orders placed on Aug 11, 2022 to the deadline of  Friday, Sept 9th count
Program PERKS, besides feeling great and shrinking-a-size in 5 weeks.  
Weekly check-in Zooms Monday Nights at 9:30 pm EST– open to everyone 

 
A Private

Facebook group

with daily support, education, motivation, and recipes
Please be sure to answer the admittance questions when requesting to join – have your order number before you request. Approvals into the group will begin a week prior to the start. 
Join one of our LIVE Zoom Overviews to learn more.
Thursday, August 25th at 8:30 pm EST. Register here.
Monday, August 29th at 8:30 pm EST. Register here.
Now grab those jeans you can't zip up and let's go. Invite some friends to join you! We can't wait for you to join us for these five weeks of fun!
Dakota M,
 has lost over 72
lbs
 with TLS since January. Here are her results from the last 5 week Shrink a Size Challenge!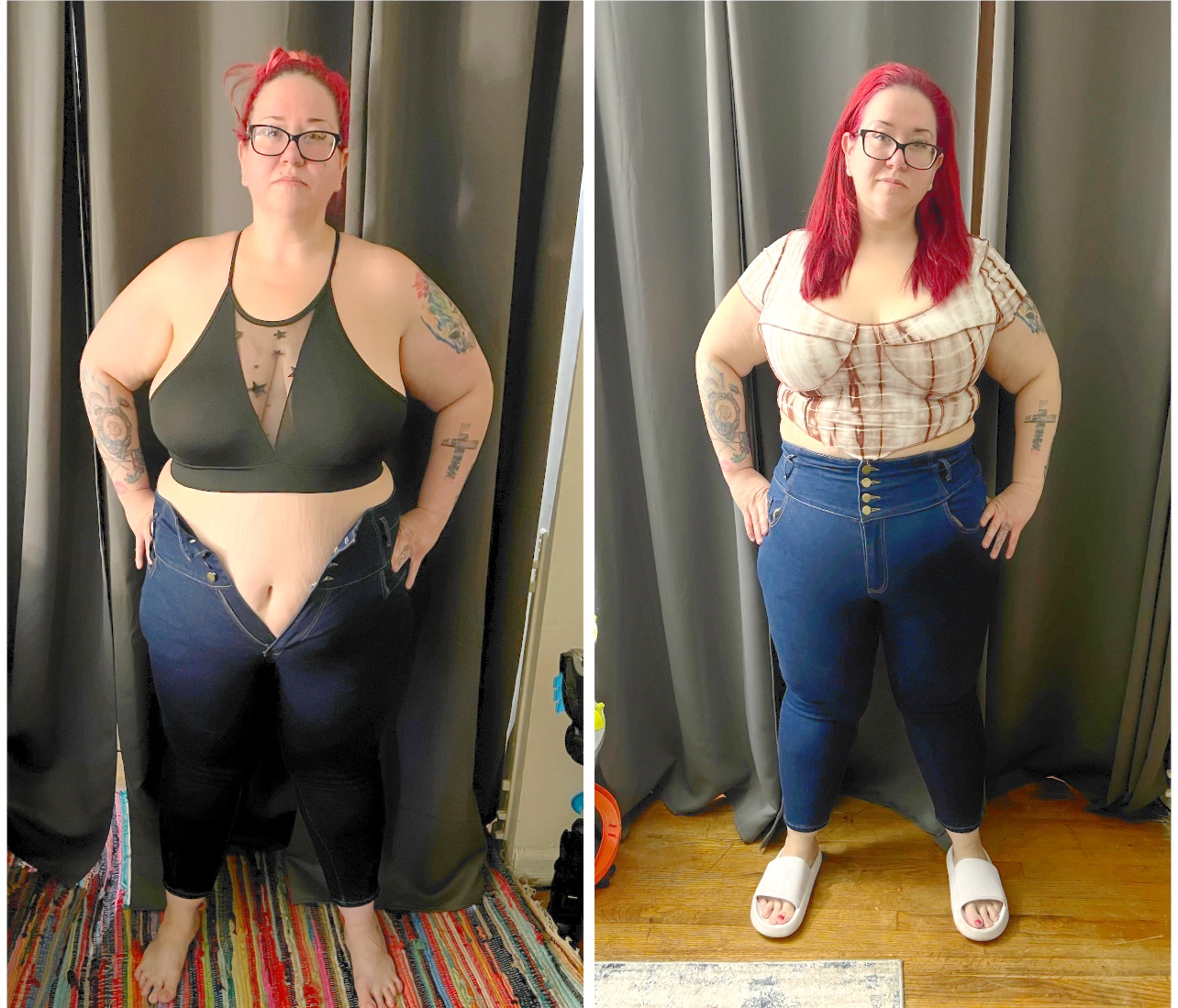 These statements have not been evaluated by the Food and Drug Administration. These products are not intended to diagnose, treat, cure, or prevent any disease.  
Individuals following the TLS Weight Loss Solution as part of a healthy diet and exercise program can expect to lose 1-2 pounds per week.  
Consult your health care provider before starting any weight management or exercise program.  
The person sharing his/her story is an independent distributor of Market America products.