By: Debbie Lui 
As the weather gets cooler, you might find yourself feeling more and more reluctant to get outside and exercise. But, that doesn't mean you're off the hook! Indoor exercise is a great winter option. Here are some suggestions that are great when you have limited space to help you Find Your Fit at home!
Water Bottle Dumbbell Weight Training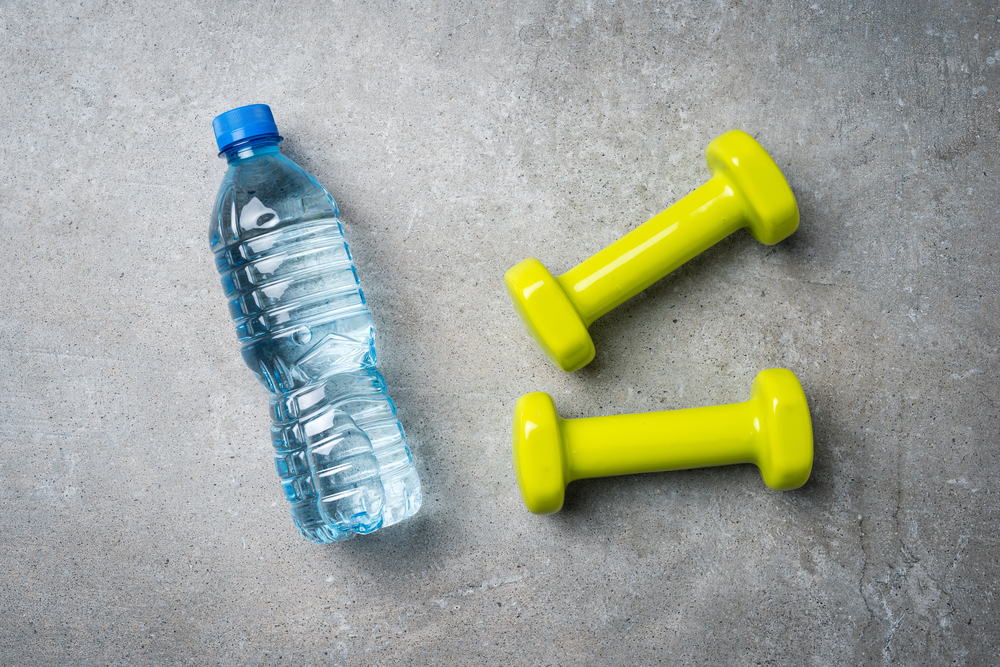 When you don't have a dumbbell around, it's tempting to talk yourself into skipping a day, but you do have options! A bottle filled with water, sand, or soil is another great way to add a little weight to a number of different moves.  Incorporating weight training helps to improve muscle strength, tone, and doesn't require much room. Next time, simply fill up a water bottle and you're good to go!
Chair Stepping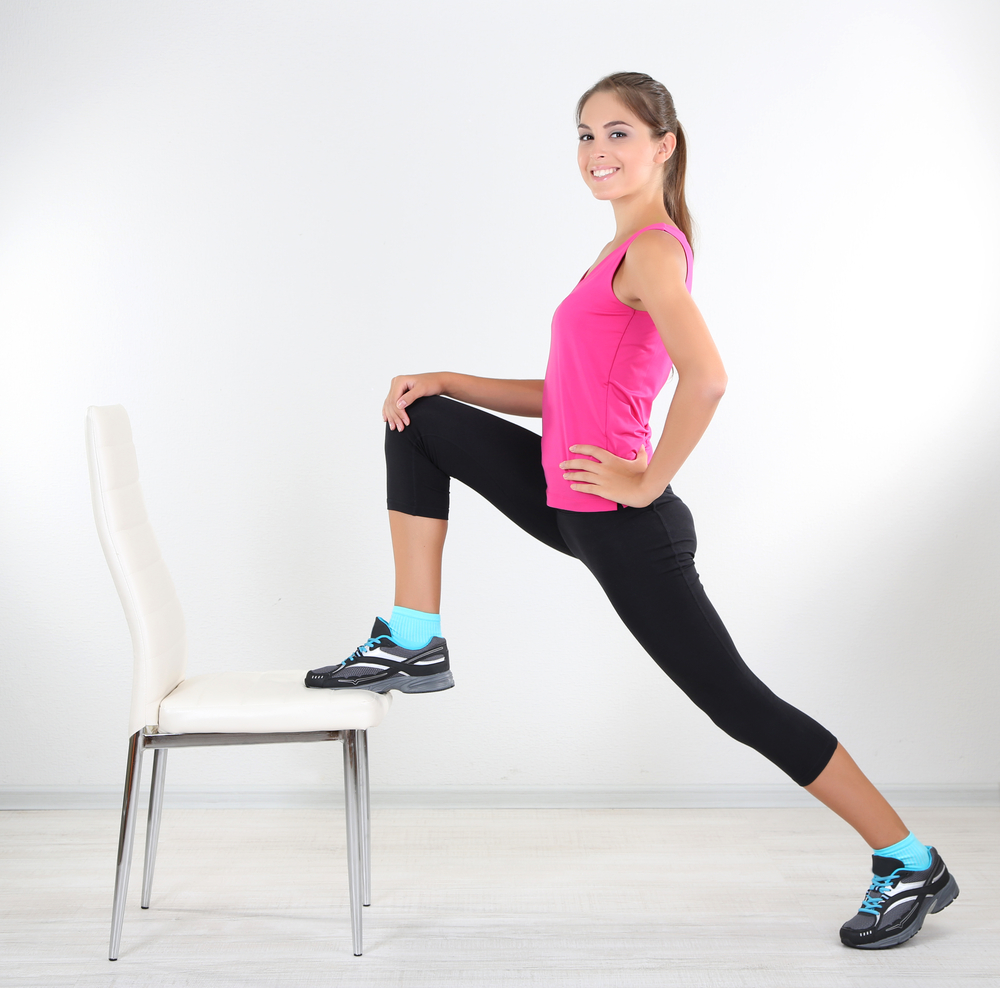 Stair stepping is a great way to get your heart rate up, work your glutes + quads, and add a little cardio!  Plus, it's a great option for those that may need low-impact exercises due to hip, back, or knee pain.  These simple moves can be a great way to fit in a little extra movement while watching TV or listening to your favorite music!  However, if you don't have stairs at home, a sturdy chair can offer a little more height and challenge for those who want to take their indoor exercise up a level.
House Work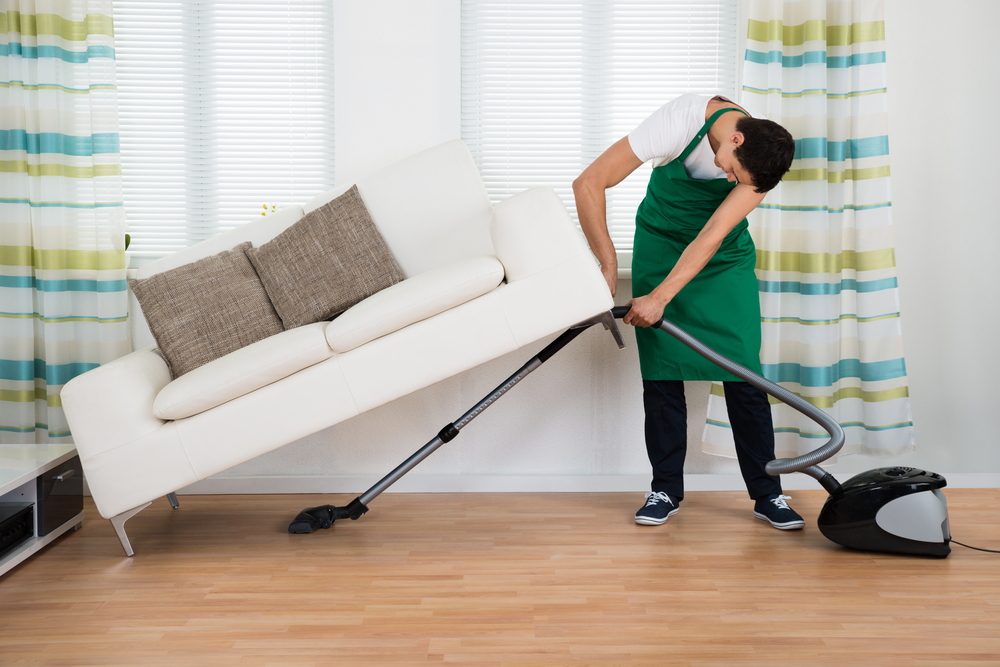 If you've been putting off the dusting and sweeping, we may have a little extra motivation for you! Did you know that an hour of sweeping, mopping, or vacuuming can burn around as much as a light 30-minute jog?
Don't underestimate how much calories house cleaning can burn. Take advantage of cleaning activities when you're not feeling motivated enough to hit the gym. Every bit adds up, and you might be surprised how physical cleaning can get.
There are lots of options when it comes to indoor exercise, so don't let the weather defeat your goal of staying active and healthy. You can find more exercise ideas on tlsSlim.com.
What's your exercise schedule for the week?  Share with us in the comments below!
---
Topic: 簡易室內運動
By: Debbie Lui
隨著天氣轉涼,我們想外出運動的意欲亦隨之減少,而室內運動就成為了做運動的最好選擇。以下是一些室內運動的建議,即使家中並沒有太多空間亦可以簡單地在家裡進行。
1)水樽啞鈴重量訓練
當家裡沒有啞鈴之時候,你可以用一個裝滿水,沙或泥土的水樽來代替。重量訓練有助於提高肌肉力量和韌力,而且不需要太多空間就能做到。所以下次當你想在家做力量練習的時候。你只需要一個裝滿水的水樽便可以開始鍛煉了。
2)椅子踏步
當你在看電視或聽音樂的時候,踏樓梯可以是運動不錯的選擇。但是,如果你家裡沒有樓梯,可以用一張堅固的椅子或一本重及厚的書代替,同樣可以做到踏樓梯的效果。
3)家居清潔
不要低估家居清潔可燃燒的卡路里。好好把握做家務的每一個事項,消耗卡路里也可以積少成多。當你完成所有家務事項,你會驚訝發現做家務也可以是一項體能的訓練。
室內運動可以有很多不同的選擇,不要讓天氣影響你要保持健康及活力的決心。你可以在hk.tlsSlim.com找到更多室內運動的建議。為你未來一星期安排運動時間,在下面的留言跟我們分享!