We have something exciting for you – today kickoffs DAY 1 of our #TLS30ToThrive the Holiday season. That's right, 30 TLS Tips in 30 days. Follow along on our Instagram and Facebook for the next 30 days (and beyond) as we share tips on how to not just survive the Holidays but thrive them.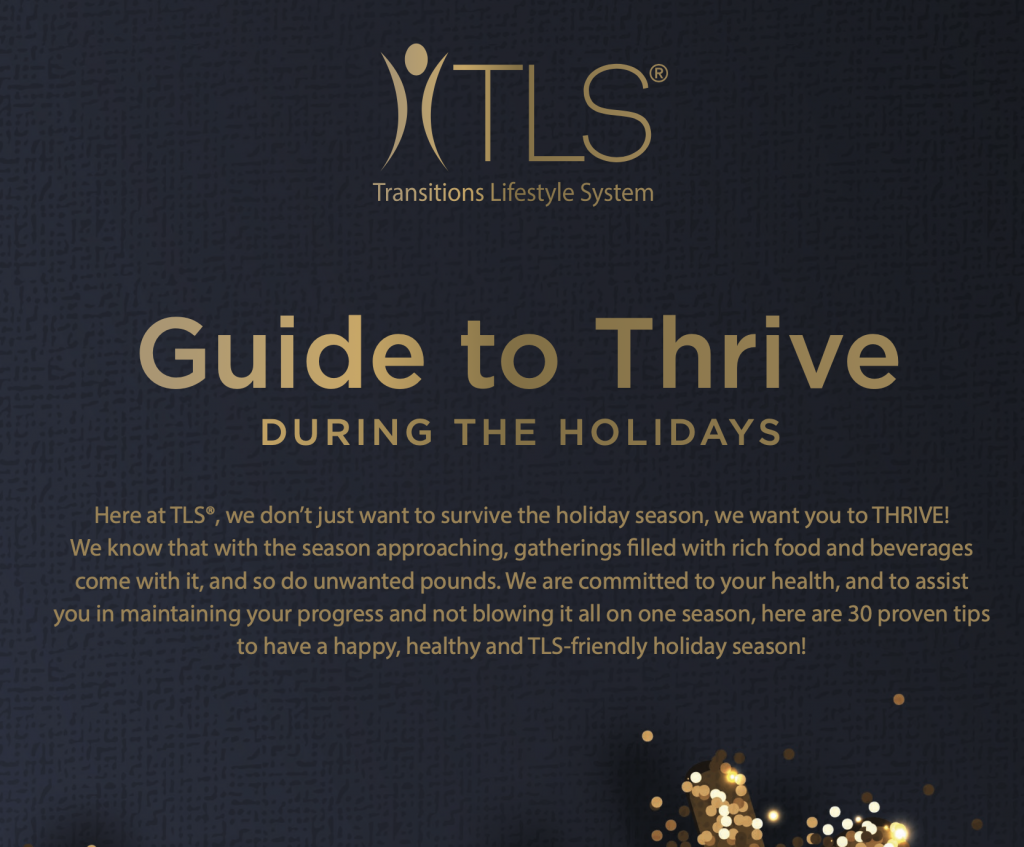 We know that along with the Holiday season comes additional calories, decadent foods and maybe even less moving. From incorporating some beloved TLS products into your daily routine to "keeping the main thing, the main thing," you'll sure thrive this Holiday season with our carefully curated tips for you.
Be sure to check in with us each day for your tip and don't forget to share these with your community!