By: Tayler Glenn
How do you make a nutritious, low-gi, and delicious Christmas dinner without overindulging? With these carefully curated recipes of course! Our top picks include healthy Christmas sides that taste so good, nobody will notice they're giving up quite a bit of the usual butter, sugar, and simple carbs!
Healthy Christmas Sides
Eggplant Parmesan Bites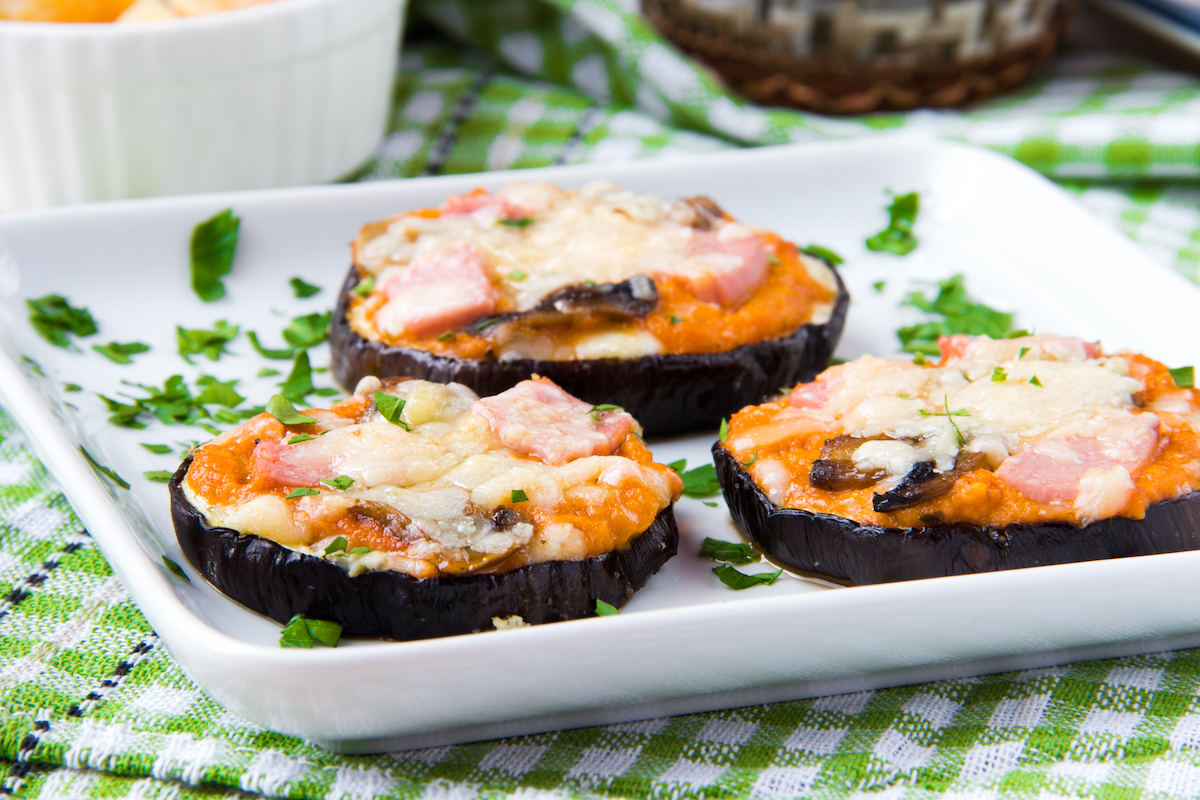 They can be made ahead of time or served right away as an appetizer. These would even be great addition to your host's spread of healthy Christmas sides. While this is cheesy, each bite comes in at under 100 calories and is much better than reaching for the green bean casserole.
Ingredients:
For Base:
1

 

eggplant, sliced

salt & pepper

 

to taste

1

 

egg,

 

lightly beaten
For Topping:
1/4 c 

almond flour

1

 

T

 

dried

rosemary and thyme

1/2 c 

shredded cheese of choice

1/4 c

 

grated parmesan
Prep:
Place sliced eggplant on a sprayed baking tray

Sprinkle each slice with salt and pepper, then bake at 350F until browned.

While the eggplants are baking, mix topping ingredients in a small bowl.

Remove from the oven, turn each slice over, and sprinkle with more salt and pepper.

Bake until just turning browned and slightly firm, then remove from oven

Brush the top of each eggplant slice with the beaten egg, then sprinkle with topping.
Place back in the oven until the cheese is melted and beginning to brown.
Enjoy!

Roasted Root Vegetables with Tomatoes and Kale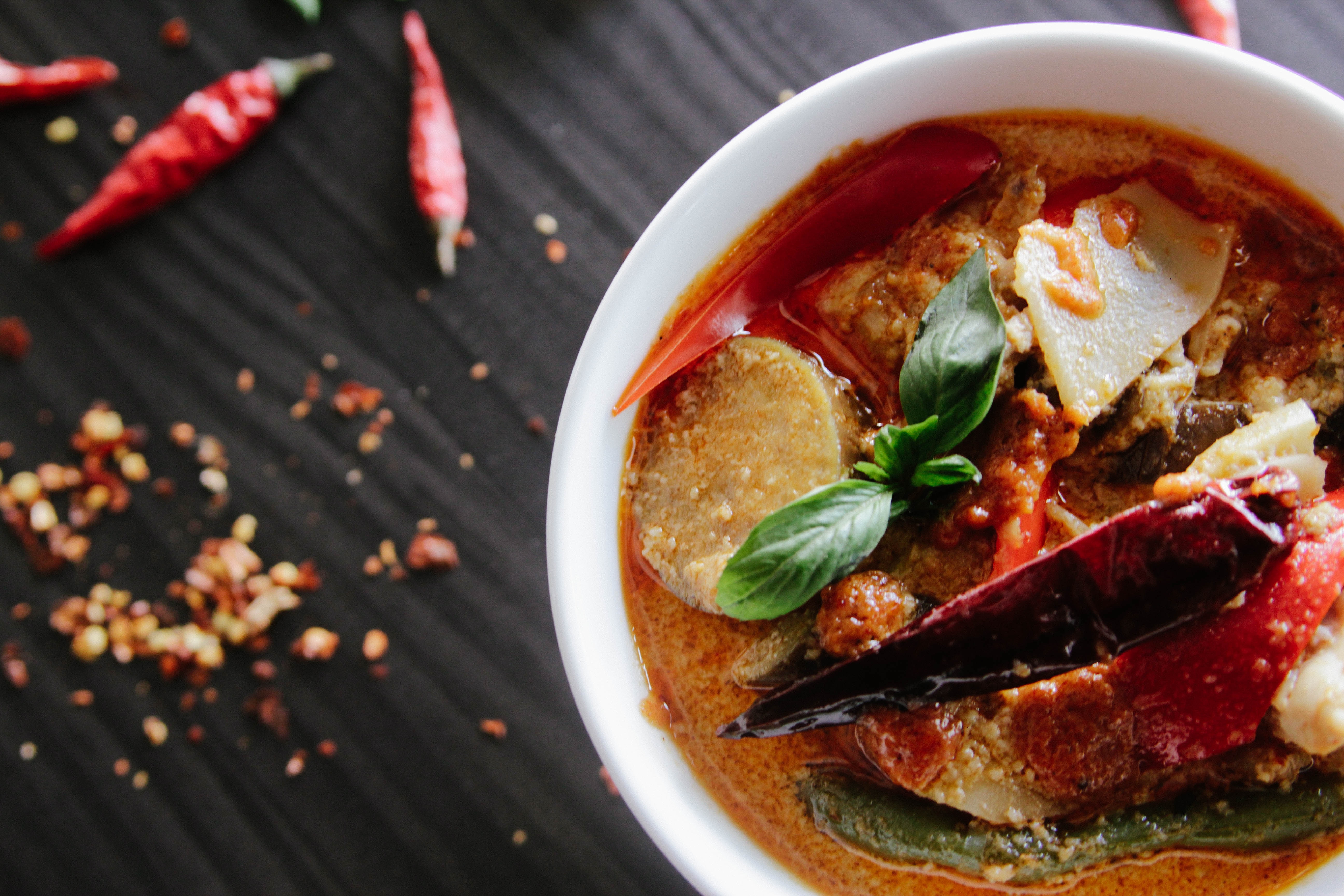 Guests will warm up to your healthy sides much faster with this roasted root vegetable, tomato, and kale dish! It doesn't take long to make, but the result is hearty and nourishing.
Ingredients:
3 to 4 pounds of root vegetables (parsnips, rutabagas, carrots, golden beets, turnips, celery root), peeled and chunked
1 head of garlic, cloves separated and peeled
6 T olive oil, divided
1 tsp salt
1/2 cup onion, chopped
1 T tomato paste
1 28-ounce can whole peeled tomatoes
2 cups (packed) of kale or chard, chopped
1 tsp dried oregano
Black pepper, to taste
Tabasco sauce, to taste
Prep:
Preheat oven to 450°F.
Into a large roasting pan, mix vegetables, garlic, 3 T olive oil, & sprinkle of salt
Roast for 45 minutes, turning the vegetables over halfway through cooking.
While vegetables are roasting, heat 3 T olive oil over medium-high heat in a 4-5 quart Dutch oven.
When oil is hot, add onions and sauté until edges just begin to brown.
Stir in the tomato paste, and cook a minute longer.
Tear canned tomatoes into large pieces & add them to the pot, then add the remaining liquid from the can and stir.
Add the Italian seasoning, bring to a simmer, then lower the heat to the lowest possible setting.
Cover the pot and let cook gently while the root vegetables are roasting.
When the vegetables are browned on the edges and easily pierced with a fork, remove from the oven.
Add chopped leafy greens to the pot of tomatoes & simmer until the greens are wilted, about 5 minutes.
Stir in root vegetables, season with salt, pepper, and Tabasco to taste.
Enjoy!

Butternut Squash Cauliflower Casserole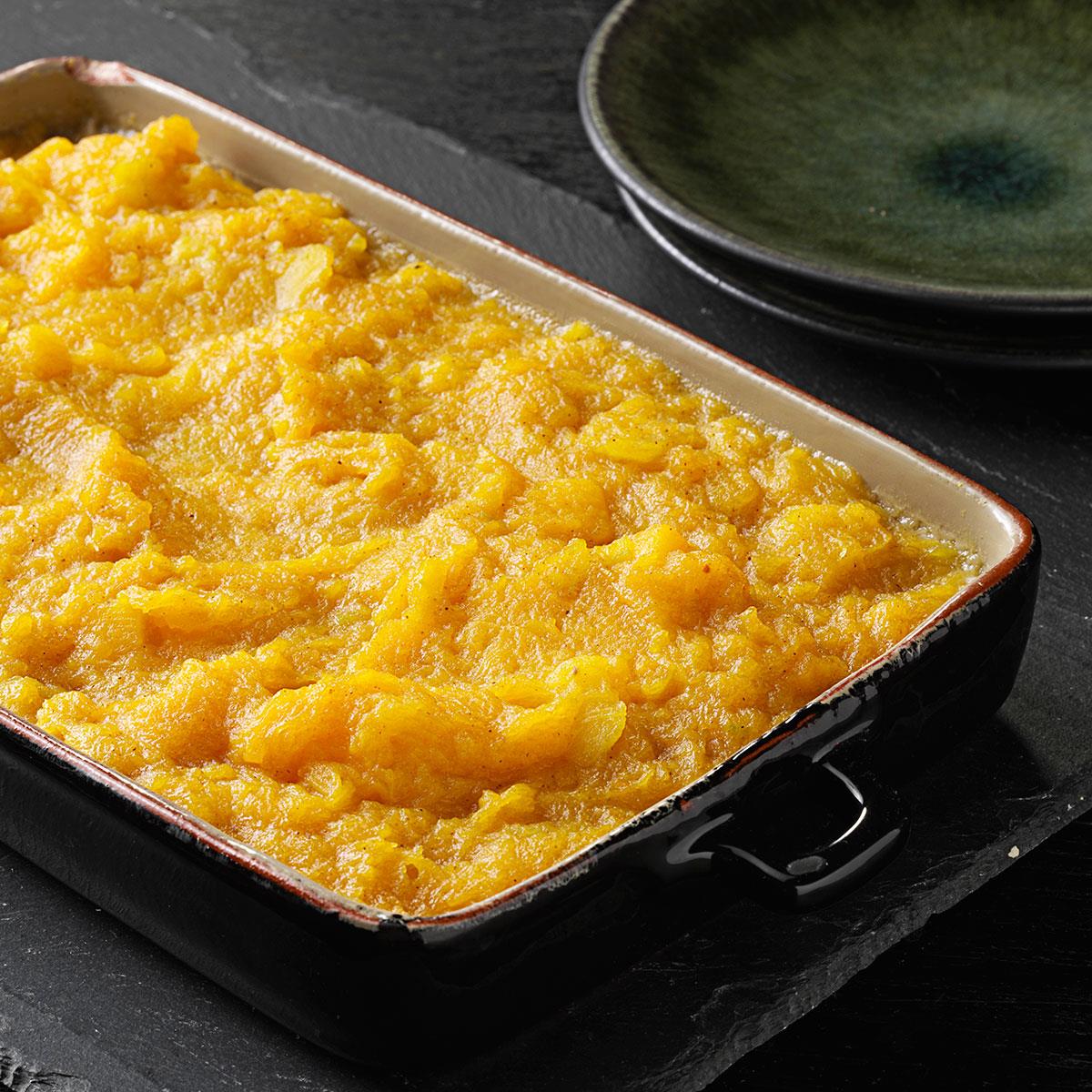 Butternut squash is one of our favorite seasonal comfort foods, but it's just high carb enough not to be great in large quantities.  So, to add it to the list of GI-friendly and healthy Christmas sides, we threw in cauliflower, a little Parmesan, and spices to make your whole house smell like the holidays!
Ingredients:
4 cups butternut squash, cubed
1 large head cauliflower, cut into florets
4 cloves garlic
1 1/2 cups Parmesan cheese, divided
1/4 cup equal parts plain Greek yogurt & milk (cream replacement)
3/4 tsp salt
1/2 tsp pepper
1/2 tsp dried thyme
Prep:
Preheat oven to 350F
In a large pot or vegetable steamer, steam squash, cauliflower and garlic cloves until tender, 5 to 7 minutes.
Drain vegetables & shake to remove any excess water, and then transfer mix to food processor in as many batches as it takes to puree the entire thing.
Stir in half of the Parmesan, the Greek yogurt mix, salt, pepper, and dried thyme.
Transfer pureed vegetables to a 3 to 4-quart glass baking dish and spread evenly, smoothing the top with a spatula
Top with remaining Parmesan (if desired) and bake for 30 minutes.
Turn broiler on high and broil 5 minutes to brown topping.
Enjoy!

Almond and Cinnamon Christmas Stars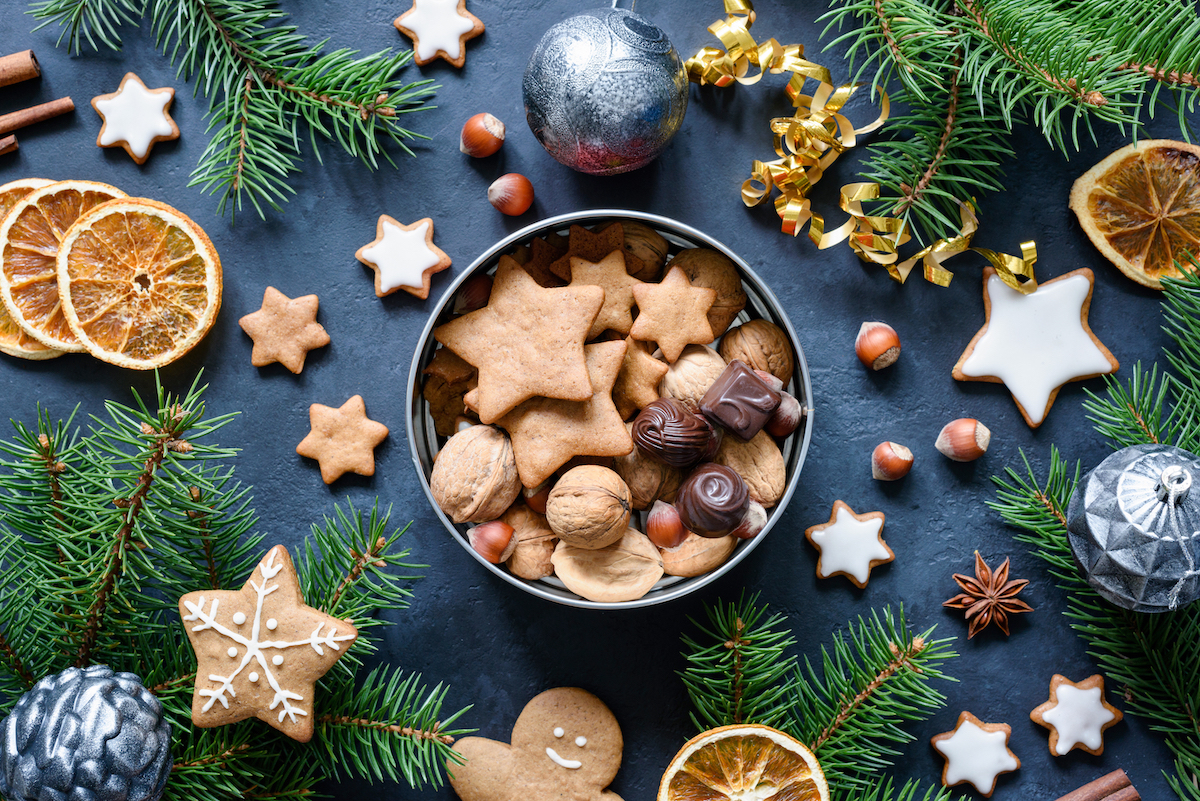 Are desserts considered healthy Christmas sides? Not usually – but we're making an exception for this one because it's so tasty & healthy enough to bring along to any gathering!
Ingredients:
1¾ cups of almond meal
¾ cup of coconut sugar
1 T of ground chia seeds
2 T of cold water
2 T of maple syrup
3 tsp of ground cinnamon
a pinch of vanilla powder
Prep:
Place the ground chia seeds and the water into a small bowl, whisk together with a fork, and set aside to thicken for about 10 minutes.
Place the coconut sugar, almond meal, cinnamon, and vanilla powder into a large bowl and mix well.
Add the chia-mix and maple syrup and stir everything together until a sticky dough forms. If the dough is crumbly, and not sticky, add a teaspoon of cold water.
Preheat the oven to 320°F
Roll the dough out between two pieces of baking paper, around 5 mm thick.
Using star-shaped cutters, cut out about 30 stars.
Place on a lined baking tray and bake for 8-10 minutes until golden brown.
Let the cookies cool for a few minutes until transferring them to a cooling rack.
Enjoy!