By: Sue Pasqual
If you attended the 2019 Market America | SHOP.COM International Convention, you must be fired up about the TLS® Find Your Fit Challenge! We loved having our TLS® family back under one roof for the weekend, and we hope you got to enjoy the magic with us. If you didn't (or you just want to re-live the experience) then check out our TLS recap of MAIC 2019 below!
At the TLS® Booth
The TLS® booth brought so much energy and excitement this year! The booth featured the 4 components of TLS, representations of our global family, and a perfect opportunity for everyone in attendance to commit to the #FindYourFit Challenge!
TLs® Coaches & Trainers volunteered to spend an hour or two behind the counter answering your questions & hearing your amazing TLS® success stories. We truly loved seeing everyone so excited to share TLS® with their friends, family, & co-workers – all while wearing their commitment tee, reserved especially for those who registered at the booth!
TLS® On-Stage
TLS® took the stage three times during MAIC 2019! On Thursday to announce the #FindYourFit Challenge; on Friday for the TLS® Breakout; on Sunday for the TLS® Mainstage Presentation.
We were so excited to introduce the newest member of the TLS® Corporate Team, too. Say hello to Melanie Nelson, our Director of Sales!
Each presentation was a reminder of how important a healthy lifestyle is and, with 1 in 6 dieting each year, that fad trends & crash diets just aren't the long-term solution you need!
Talking to a packed coliseum, Melanie shared how finding her own fit helped show her that strength, determination, and the ability to change were within her power & she now helps others discover their own power as a TLS® Coach!
TLS® Find Your Fit Challenge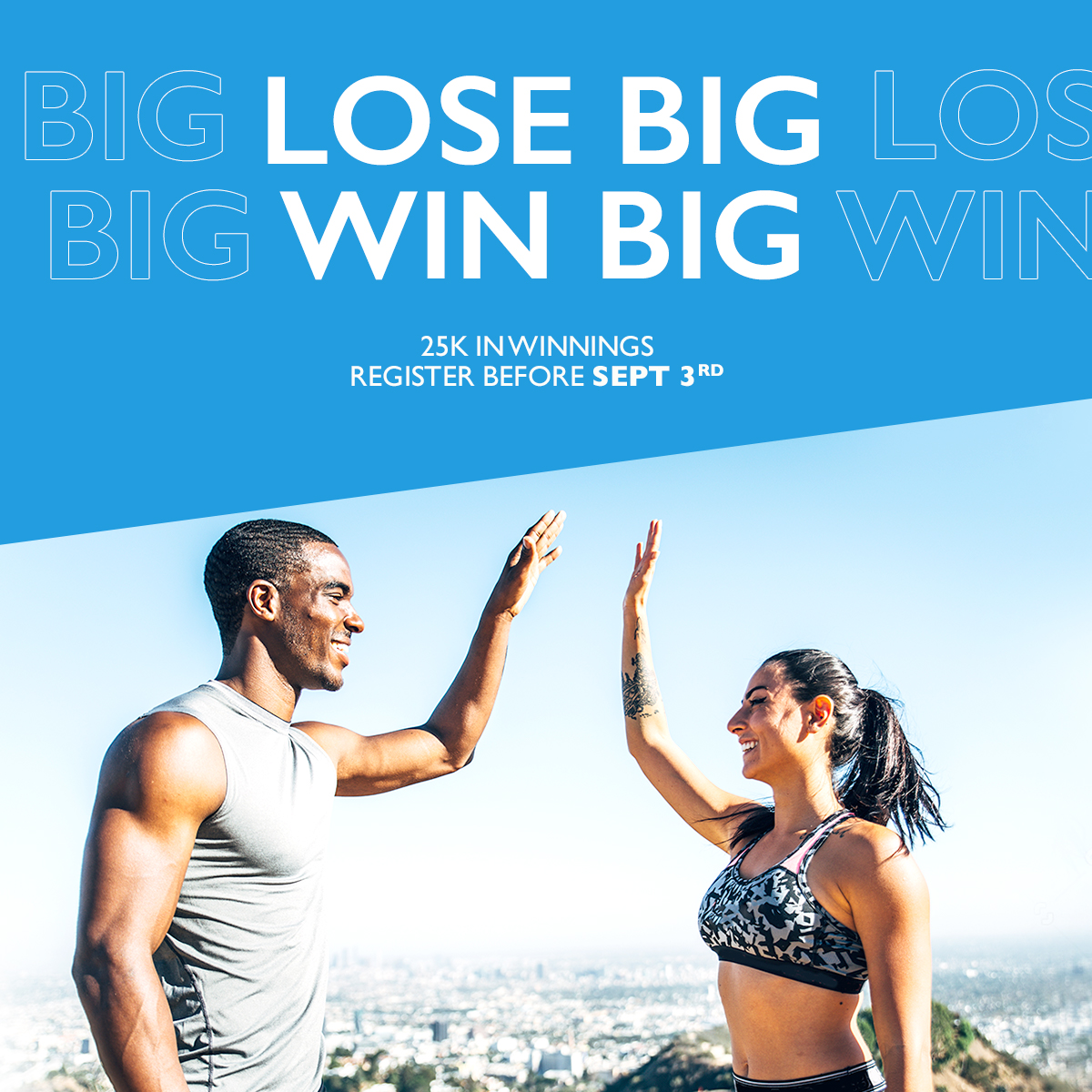 With lifestyle being on the forefront and 1/3 people needing and WANTING to lose weight, TLS (Transitions Lifestyle System) is the best program out there! So, what was all the hype and excitement about the TLS $25,000 Find Your Fit Challenge?  Well, it's just that! Up to $25,000 of prizes up for grabs.
With enrollments already coming in at full force, we are ready to begin on September 4th and run with our 12-week lifestyle and fat burning 12-week program ending on November 26th! Since men and women have different needs, we have 2 different categories: male and female.  All participants need to register ($30) and will use at least $250 of TLS branded products during the 12-week program.  Once enrolled, each participant will receive a series of emails encouraging them, educating them and keeping them motivated during the entire challenge!
How to take part in the challenge:
Register as a Preferred Customer
Click the Find Your Fit tab and pick your category (male or female) and pay the $30 Registration fee.  Last day to register is September 3, 2019
Get your TLS Health Guide & Journal and your start-up TLS supplements to help you to WIN (along with eating, exercise & education, of course)
Check your email (and spam folder) for an email from TLS with details to begin.  Click here to review the official rules and regulations.
Take your before pictures (front, sides and back view) along with your initial weight and measurements.  Women wear a bathing suit or sports bra and shorts, men wear shorts and no shirt.  I know they are hard to take, but they play a big role in the final decision. Remember to time-stamp your images, too! See how to take photos here.
Have fun and burn fat during your challenge!
In November, you will take your after pictures along with your ending weight and measurement and submit in along with your testimonial.
How the winner will be chosen:
A panel of Judges will select the Find Your Fit Challenge winners. Each judge will score each participant on a 100-point scale:
60% – Before and After photos
20% – Testimonial questionnaire answers
20% – Measurements
The scores of the judges will then be combined to give each contestant a final score, which will be used to determine the winners in each category.
Individual Challenge prizes: 
1st Place – Male & Female:
$7,500 USD
Featured article in Market America's Powerline Magazine
2nd Place – Male & Female
$2,500 USD
3rd Place – Male & Female:
$1,000 USD
So, who's going to be our next #FindYourFit winners?  Losing weight, feeling great, learning healthy habits for life and $25,000 up for grabs? What do you have to lose!