By: Tayler Glenn
Most of us go through winter in storage mode, hiding out, staying warm and eating at all our holiday parties. But Spring has finally arrived, bringing with it the perfect opportunity to do a little decluttering – inside and out! Still on the fence? Here's why a TLS® Detox is a spring cleaning must.
Why Detox?
Yes – there are those out there who say that our bodies detoxify themselves naturally. In an ideal world, of course, but that's just not the world we live in. We're regularly asking our bodies to process pollution in the air, chemicals in our homes, and hormones in the foods we eat. Don't eat meat? Don't worry – many fruits and veggies are sprayed with powerful pesticides and fungicides before being coated in wax to preserve shelf life.
It's easy to get a bit overwhelmed by all of the toxins we're surrounded by – but don't panic. All you can do is avoid the worst, and help your body out by getting rid of the toxins it cant filter out on its own. Enter: your TLS® Detox!*
What Are the Benefits of a TLS® Detox?
Despite the research behind detoxing being forthcoming, the list of well-established benefits is nothing to bat an eye at. Depending on how long it's been since your last detox, you might be surprised at the number of issues a healthy detox can clear up for you, like bloating, poor digestion, frequent colds, sluggishness, and blemishes.*
Bonus: it can also help you jumpstart your weight loss journey!*
Ridding your body and organs of built-up toxins helps you out on so many levels. Not only is your body able to operate more efficiently, but you're also clearing out the gunk which can help reduce your sugar cravings and keep you on track for your weight loss goals!
Curious how this could look for you? Here's what others have found after their TLS® Detox: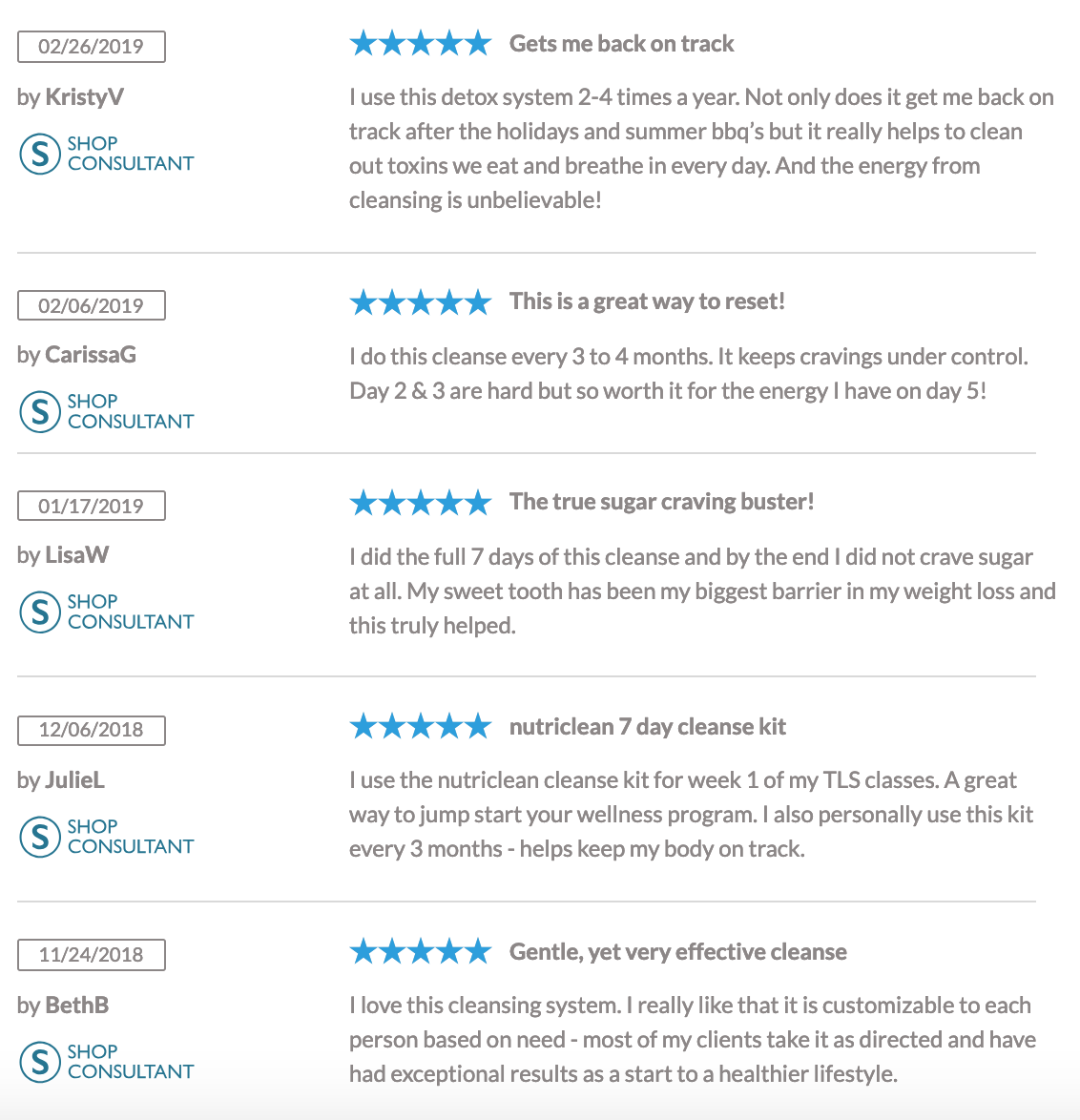 Long story, short – if you're looking to kickstart your weight loss and want to start with a clean slate, a spring clean TLS® Detox can help curb your appetite for sweet, salty, and fatty foods so you can start making strides.
How Do I Do the TLS® Detox?
With TLS®, you have two options for a Spring detox: following our 7-Day Detox Meal Plan alone or pairing it with the nutriclean® Detox Kit! Regardless of whether or not you include the Detox Kit, your diet will be based heavily on veggies, fruits, and lots of water. Without alcohol, sugars (real or artificial), caffeine, and grains, your body will be eliminating the build-up to make room for valuable vitamins and nutrients!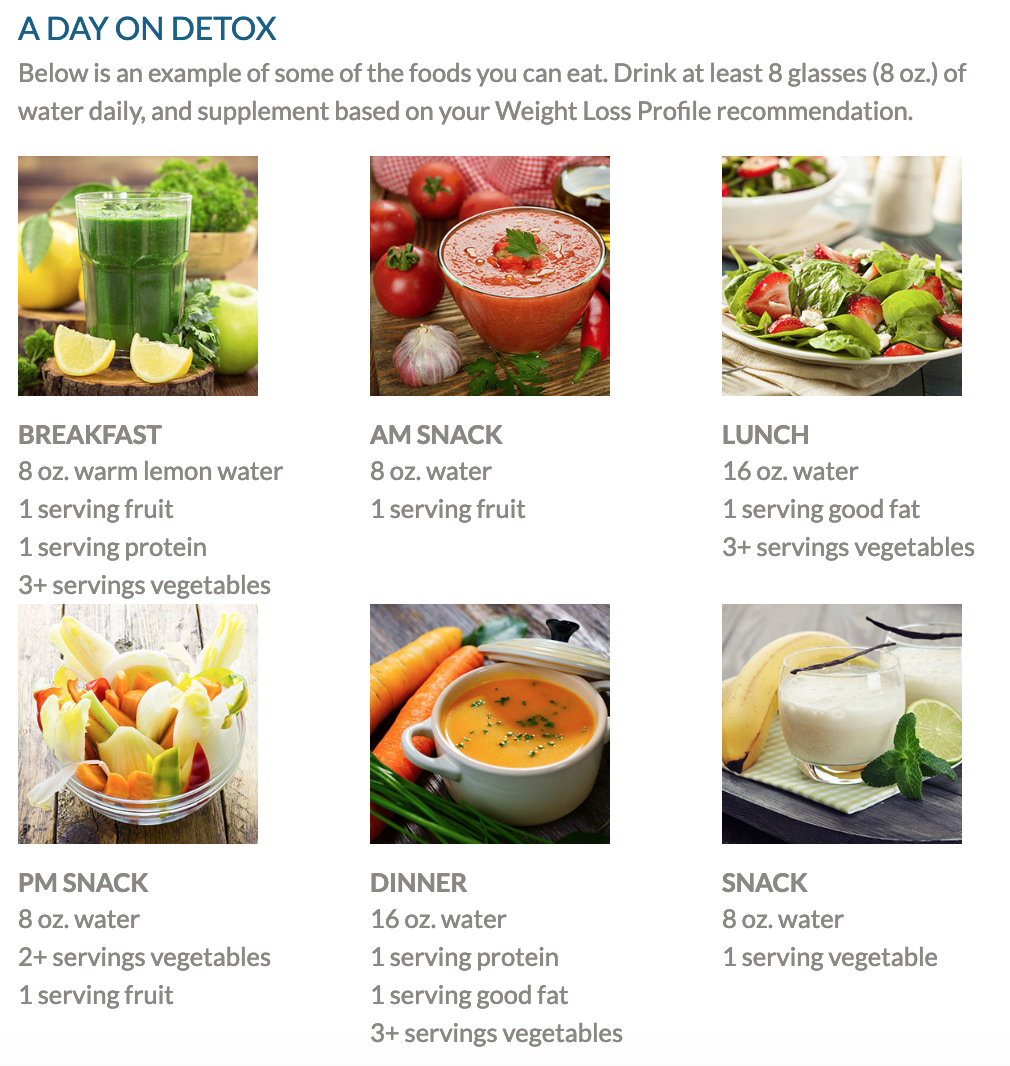 To take it up a notch and really get a good Spring clean,  just add the nutrclean® Detox Kit! This colon and liver cleansing system uses herbs, botanicals, fibers and extracts to detoxify, cleanse, and purify the digestive tract and liver while you're filling up on healthy fruits and veggies!*
Embrace the opportunity to spring-clean both your body and your habits. If you truly want to create a fresh start, there is no better way to set it in motion and no better time to start than now!
*These statements have not been evaluated by the Food and Drug Administration. This product(s) is not intended to diagnose, treat, cure or prevent any disease.