By: Tayler Glenn
This past weekend, over 20,000 entrepreneurs gathered in sunny, scenic Miami FOR MAWC 2018 to celebrate 25 years of success and learn the tools for 25 more! At the 2018 Market America World Conference, Executive VP Dennis Franks + Director of Field Development and Sales for TLS Sue Pasqual took the stage to talk about the exciting year we've had and give you all the TLS Weight Loss Solutions updates while attendees enjoyed all of the fun at our TLS Booth!

On-Stage with TLS Weight Loss
During the second day of MAWC 2018, our TLS leaders took the stage with such electric energy, the entire stadium was on their feet! Sue began by emphasizing that lifestyle is health and how important it is to have a healthy diet, stay active, and sleep well.  She continued, giving an overview of the four components that create the base of the Transitions Lifestyle System: low glycemic-impact eating, body competition, science-based supplementation, and education.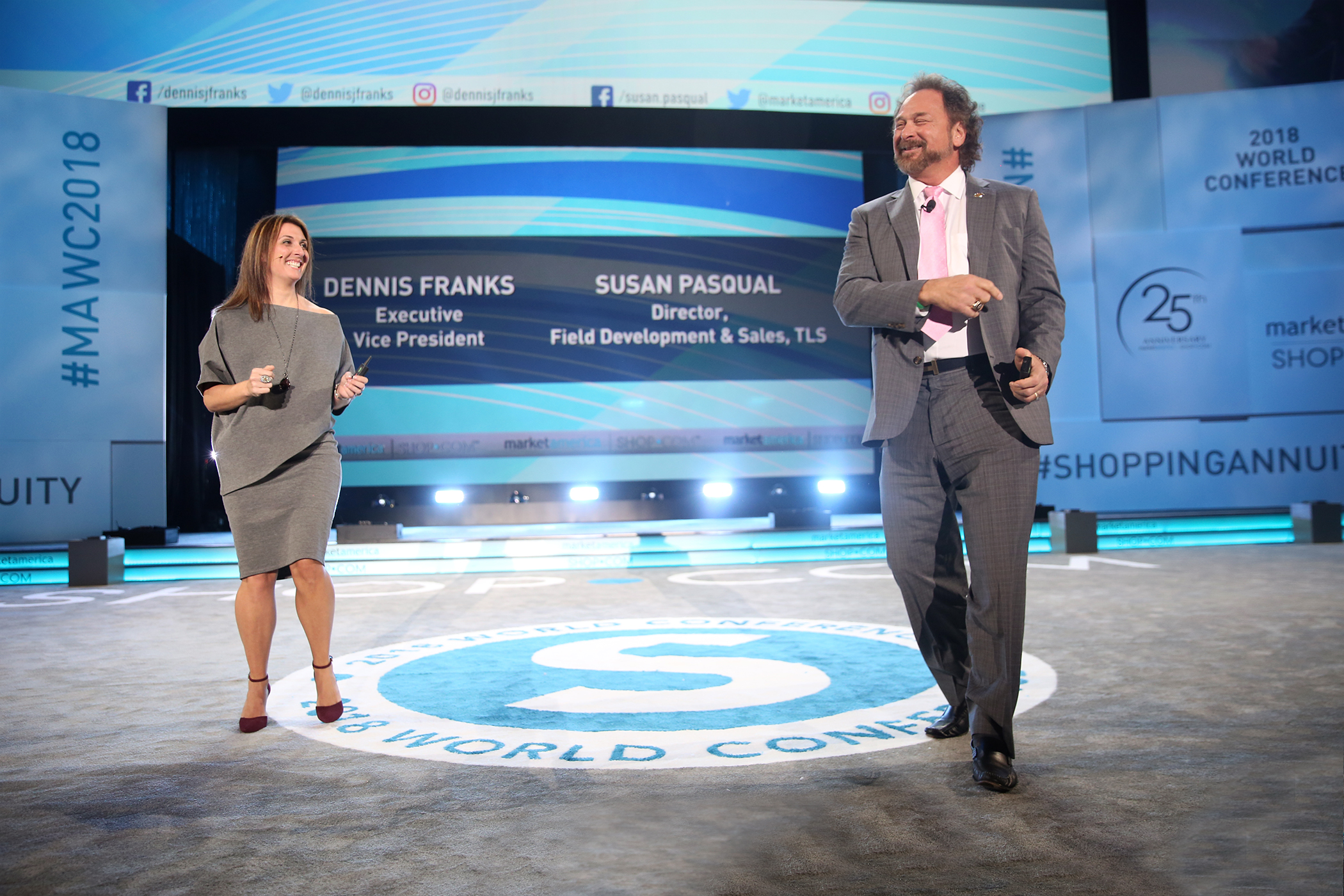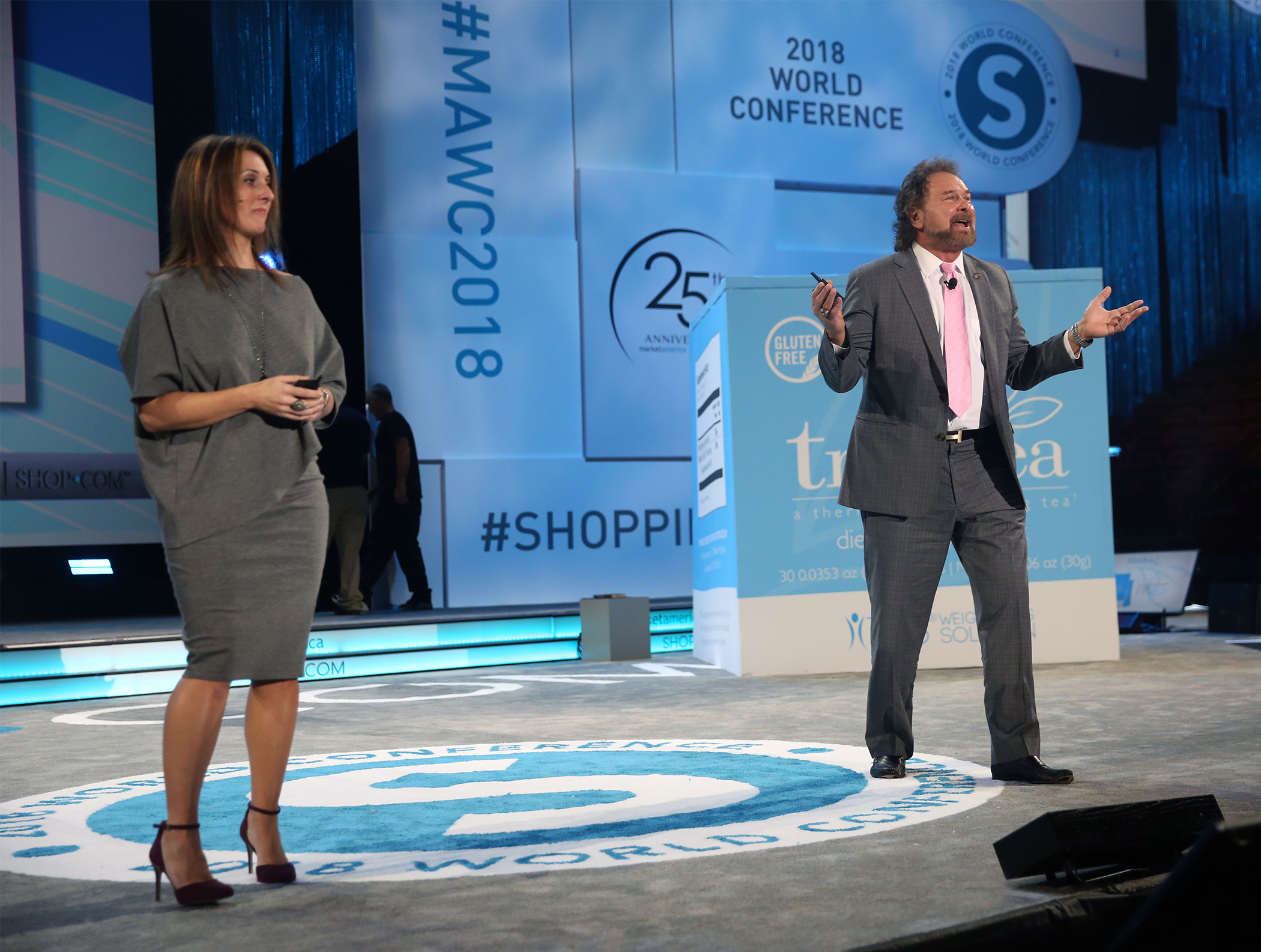 Dennis jumped in to share with an engaged coliseum that that Trim Tea is on its way to our global markets! Because of the rising popularity which shows no signs of slowing, there is also a new TLS Trim Tea Menu Plan ready to be enjoyed by all! 
The duo then stressed the importance of taking the time to build your TLS Weight Loss business on social media. They outlined what generates true engagement, emphasizing that you have to do more than just post!  Be authentic and social; comment and spark a conversation! When you are selling the TLS solution, ask your customers how they see themselves and how they want to end up. Based on that, you can show them how to reach their goals with the TLS Lifestyle!  There are plenty of educational tools online that you can use to teach someone about the business such as the TLS social media pages, blog, and UnFranchise Back Office.
Dennis and Sue continued to build excitement as they filled the stage with TLS Trim Tea success stories! Filing in around a 6 foot-tall Trim Tea box, the excitement had the crowd on their feet! They then segwayed into recognizing the TLS Top 21 Sales Contest Winners and the winners of our monthly Global TLS 21-Day Challenge Photo Contest!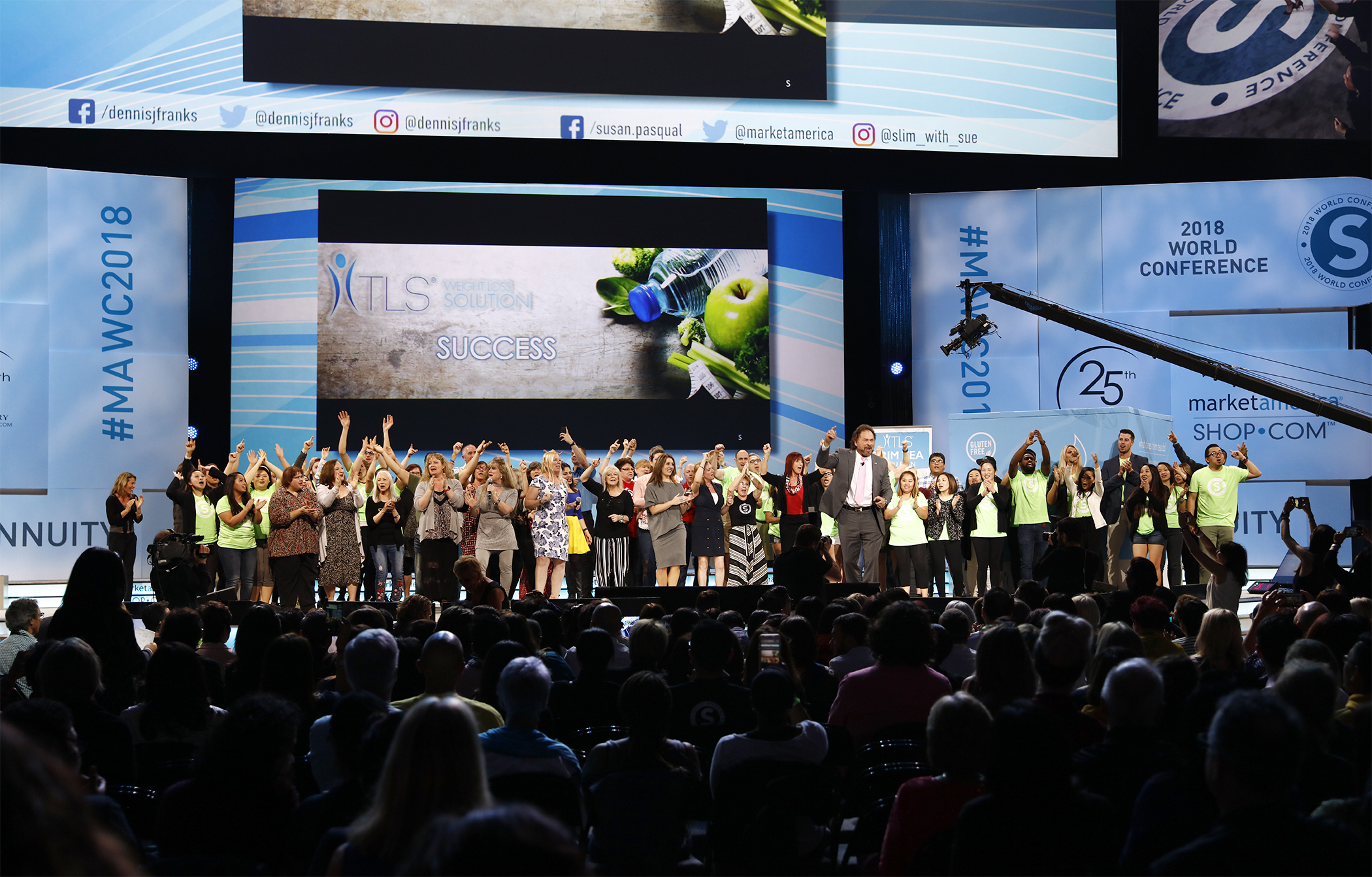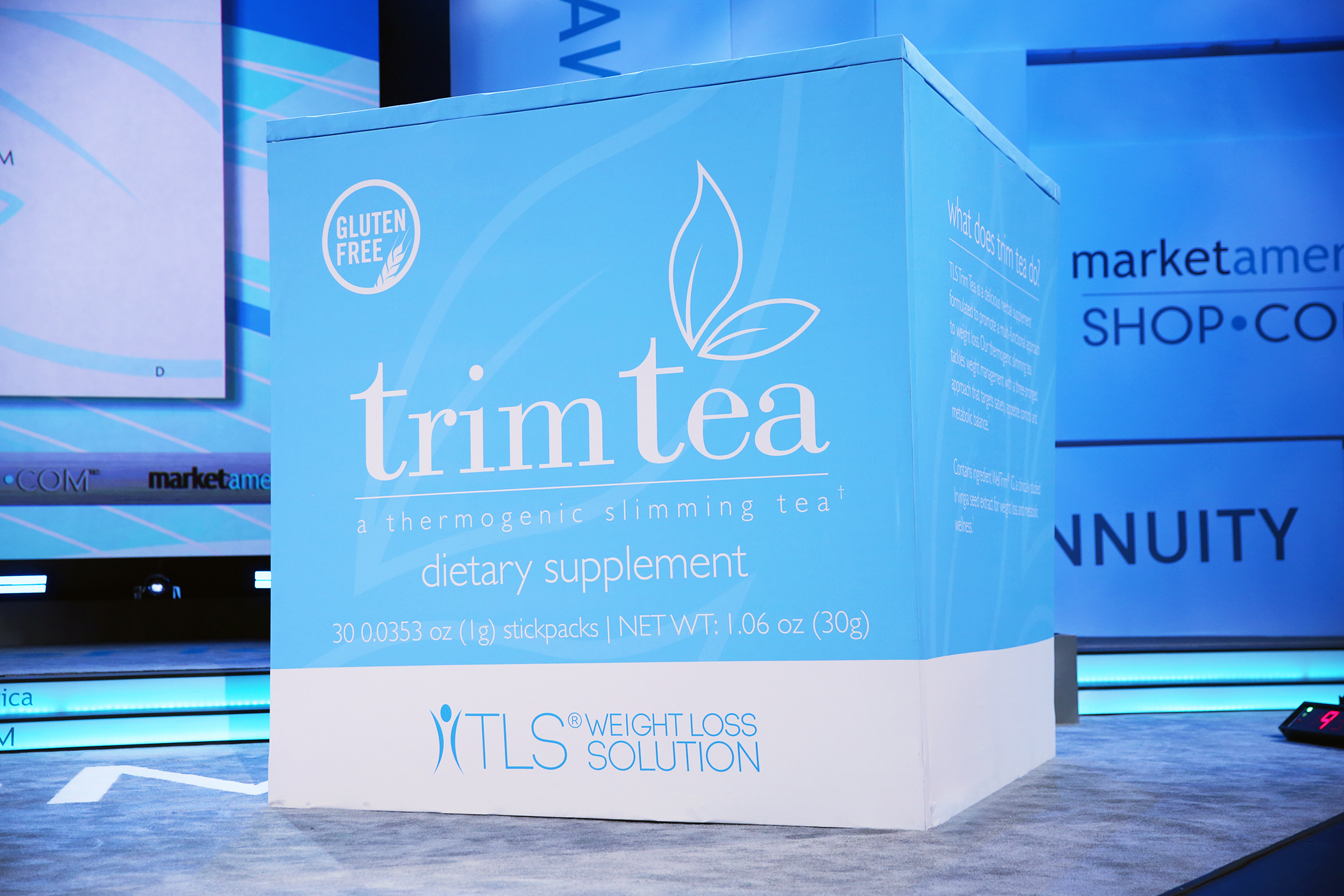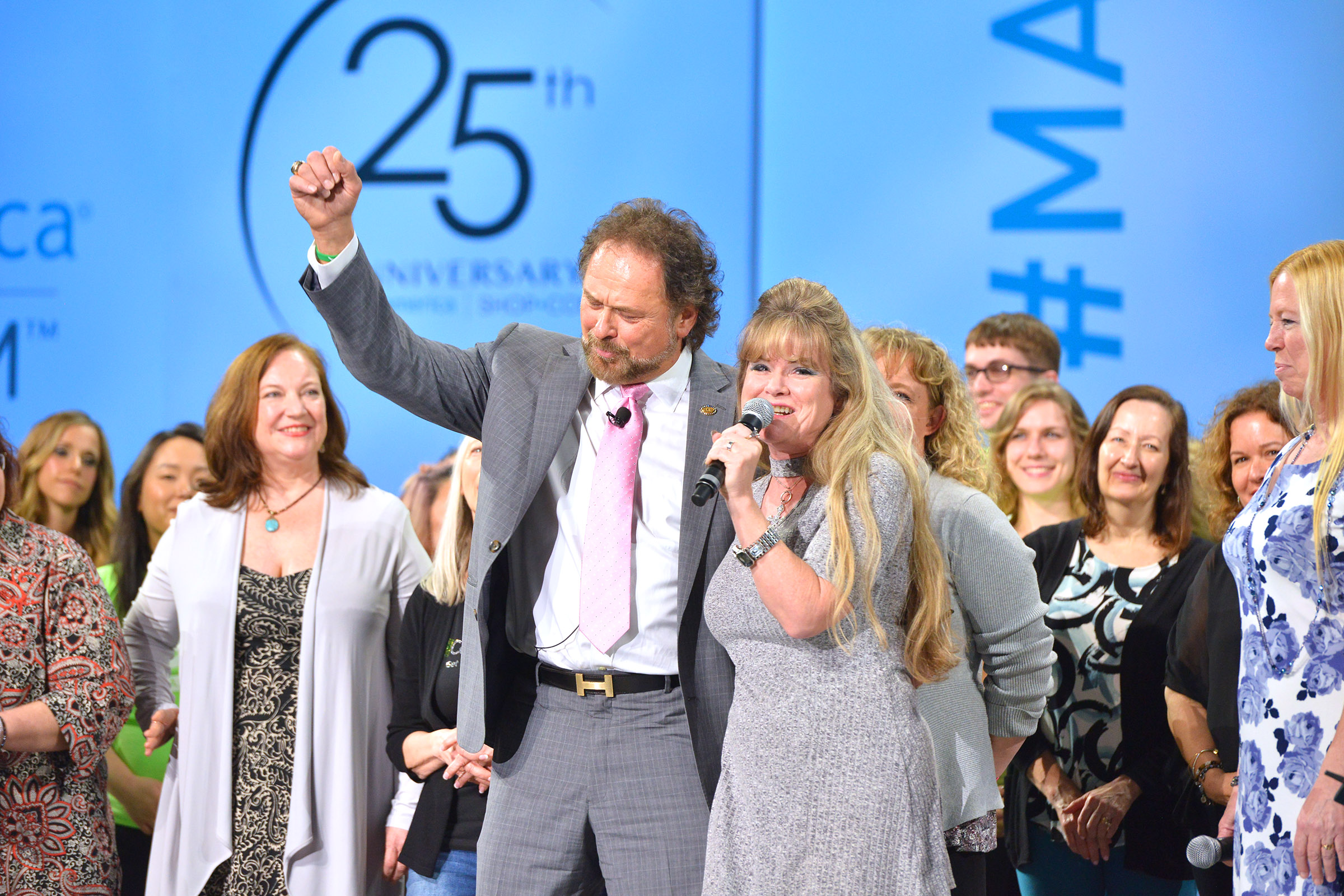 "2018 is the year of lifestyle and health management!"
Shaking It Up at the TLS Booth
As some were enjoying the on-stage presentations throughout the day, largee crowds hurried to the TLS Weight Loss Booth to grab their sample of our popular TLS Shakes + see the new Trim Tea Menu Plan!  When Trim Tea took Market America by storm, TLS quickly followed suit with a brand new menu to help you reach your weight loss goals even easier than before!
This year, we even added a TLS Shake Sampling Station staffed with our passionate TLS volunteers so you could taste the popular Nutrition Shake + our new Plant-Based Protein! TLS fanatics + curious UFO's lined up to try them for themselves. Needless to say, the TLS Weight Loss booth was the place to be!
We had so much fun seeing you at #MAWC2018 + we really can't believe it's already over! Whetheryou were able to join us or not, we want to stay in touch! Follow us on all of our social media channels listed below so you can stay connectedand up-to-date!
Did you join us in Miami for #MAWC2018?? Tell us what your favorite part of the event was in the comments below!