By: Tayler Glenn
With these easy, healthy appetizer recipes, you can stop stressing about derailing your healthy diet at your holiday party. From cauliflower creations to cucumber cups, there are plenty of healthy appetizers for you to make & take to please the crowd!
Healthy Appetizers for the Holiday Party
Easy Cauliflower Tots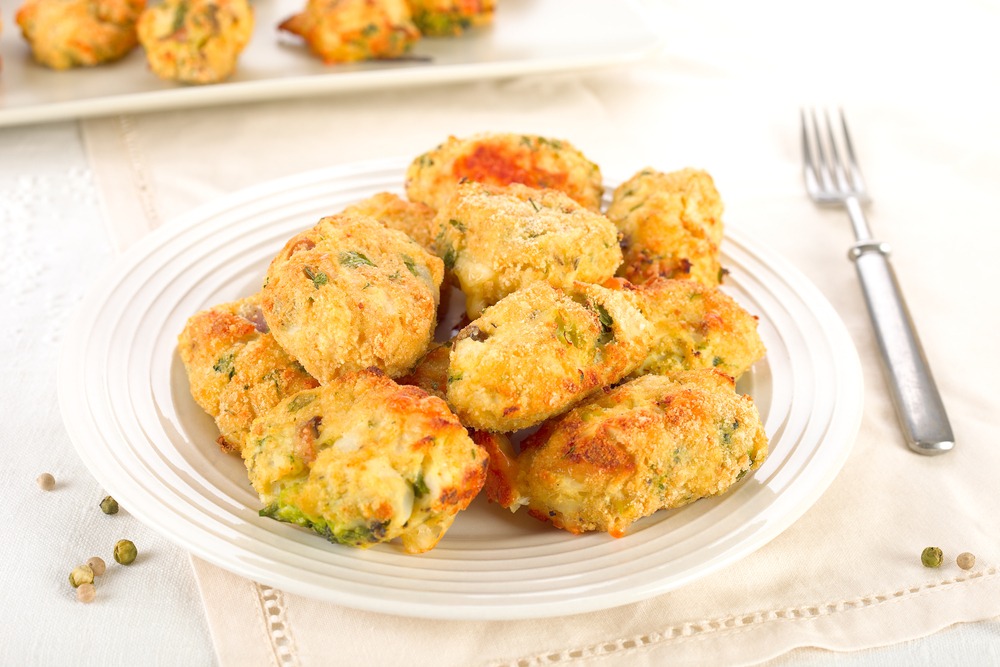 Ingredients:
1 1/2

 

lb

 c

auliflower, riced

1/4

 

cup oil, divided

1 

large

 

Egg

1 1/2

 

cup

 mo

zzarella cheese

2

 

cloves

 g

arlic, 

minced

3/4

 

tsp

 s

ea salt
Prep:
Over medium-high heat, stir-fry cauliflower rice in 2 tbsp oil until soft, lightly browned, and with no moisture left in the pan.
Whisk the egg in a large bowl, then add in cheese, garlic, and sea salt.
Stir prepared cauliflower rice into the bowl right away to melt the cheese. The mix should be sticky.
Form small tater tot-sized patties (not too thick!) and flatten slightly
Spray tots with oil, then place in air fryer basket (preheated to 400F) not allowing them to touch.
Cook for 8 to 10 minutes, or until the tots are golden brown.
Enjoy!

Melon Prosciutto Skewers